When I first became interested in the Cypripediums and Selenipediums in the 1950s, there were no sources of seed-grown plants. In fact, none of these ladyslippers had ever been grown from seed to flower in cultivation. Today, there are a number of growers around the world who provide everything from seedlings right out of flask to mature blooming-size plants to the supplies needed to cultivate our favorite genera in the garden, greenhouse, and laboratory. Below you will find links to many of these vendors. If you are aware of other purveyors of quality legitimately propagated or rescued/collected plants, please email me with the particulars. I will post the information to encourage support for their enterprises. Please note that I do not produce or sell commercially and I do not have a commercial relationship with any of these vendors.

Supplies
Roberts Flower Supply, 12390 Root Road, Columbia Station, Ohio 44028, USA. (440) 236-5571, rfs@orchidmix.com. Seed-grown Cypripediums and a vast array of hard-to-get supplies including Turface®, the U.S. equivalent of Seramis®.
Seedlings and Mature Plants
Spangle Creek Labs, Bovey, Minnesota, USA -- Critical source for seedlings of native and Eurasian species of cypripediums. Flasklings are sent in sterile containers. Spangle Creek is often a source of very scarce species and varieties.

The Wild Orchid Company, Doylestown, Pennsylvania, USA -- The Wild Orchid Company is a family owned company dedicated to the ethical production and sales of hardy terrestrial orchids for the perennial garden. Their focus is on an assortment of upland and wetland terrestrial orchid species. Owner William Mathis is author of the just-published The Gardeners Guide to Growing Hardy Perennial Orchids.

Hillside Nursery, Shelburne Falls, Massachusetts, USA -- Species and hybrid lady-slippers (Cypripedium), 100% nursery-propagated. Hillside Nursery has been propagating Cypripediums for 15 years now and currently has over 20 forms in some stage of production.

Plant Delights Nursery, Tony Avent, Raleigh, NC 27603, USA -- Large, diverse selection of perennial plants online including Frosch® Exclusive Perennials.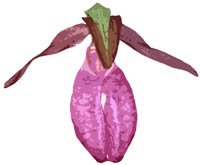 Gardens at Post Hill, Ronald Burch, Morris, CT 06763, USA -- The Gardens at Post Hill propagate and display temperate terrestrial orchids, related woodland plants, and other horticulturally distinctive plants including Frosch® Exclusive Perennials.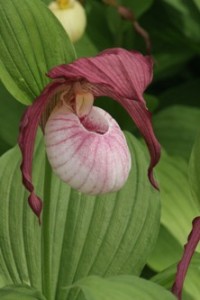 Raising Rarities, Roger Zielinski, Toledo, Ohio 43615, USA -- Raising Rarities supplies lady-slippers to botanical gardens and the home gardener including Frosch® Exclusive Perennials.
Selenipediums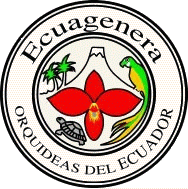 Ecuagenera, Orquideas del Ecuador, is the only commercial source for Selenipediums of which I am aware. Do yourself and the species a favor though -- don't even think of trying this genus unless you are prepared to supply its specific needs.